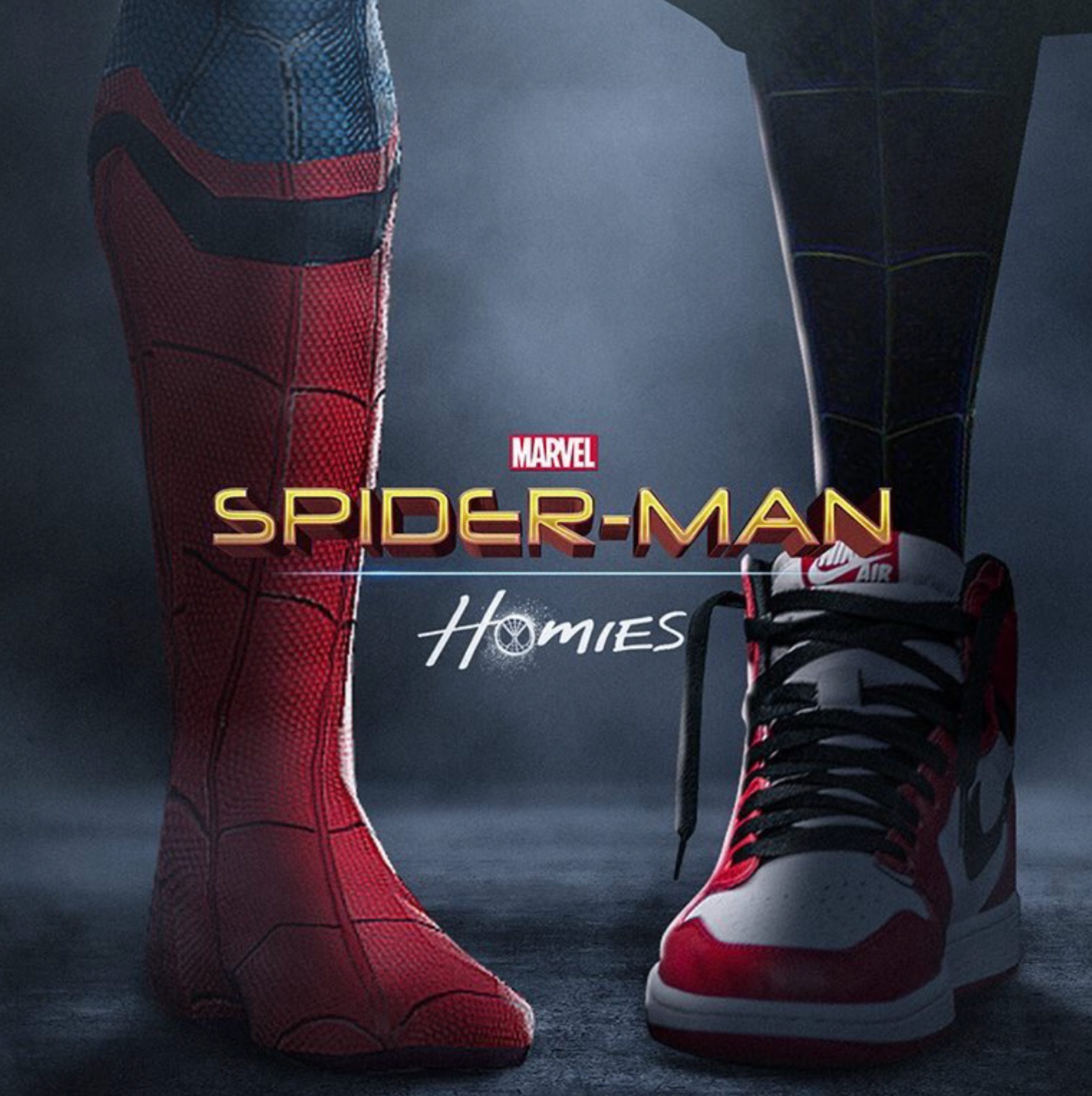 Spider-Man 3 Title Ideas, Indiana Jones 5, Halo TV Series, DC Universe, Stephen King and Top Gun 2
Jun 28th, 2018 by slashfilmdaily
On the June 28, 2018 episode of /Film Daily, /Film editor-in-chief Peter Sciretta is joined by senior writer Ben Pearson, and writers Hoai-Tran Bui and Chris Evangelista to talk about the listener suggestions for the Spider-Man: Homecoming 3 title as well as discuss the latest tv and film news, including Demolition Man at Comic-Con, DC Universe, Baby Driver 2, Indiana Jones 5, Halo, Stephen King's The Boogeyman, and Top Gun: Marverick.
You can subscribe to /Film Daily on iTunes, Google Play, Overcast, Spotify and all the popular podcast apps (here is the RSS URL if you need it).
Opening Banter: Peter talks about the response to the Colin Trevorrow Book of Henry/A New Hope story.
In The Mail Bag: Peter asked for guesses for the title of Spider-Man: Homecoming 3, and
A ton of people submitted: "Spider-Man: Homeward Bound"

A couple people submitted "Spider-Man: Homework"

A couple suggested "Leaving Home" as its about him about to leave for college. In the comics he went to Empire State University.

The Movie Planet jokes "Spider-Men: Miles from Home"

Chase D

jokes it could be called "Spider-Man: Homeschooled" as Aunt May has just had enough of these shenanigans and she's taking over teaching duties.

Taylor B suggested "Spider-Man: Homestretch" or "Spider-Man: Home Alone" (heck, the first film was inspired by John Hughes movies)

Will Wallace

(a writer on Teen Wolf) suggested "Spider-Man: No Place Like Home" to round out the trilogy

James V

jokes "Home For Good" as Disney will have bought Sony by then.

Myles McNutt

jokes "Spider-Man: Home for the Holidays" and it will come out in Christmas 2021.

And the Amazing Spider-Man Vol. 1 by J. Michael Straczynski  is titled "Coming Home"
In The News:
DC Unveils Its Super New Digital Streaming Service, Offering More Than Just Original Shows

Edgar Wright Teases 'Baby Driver 2' Could Be Coming "Soon"
Other articles mentioned:
All the other stuff you need to know:
You can find more about all the stories we mentioned on today's show at slashfilm.com, and linked inside the show notes.
/Film Daily is published every weekday, bringing you the most exciting news from the world of movies and television as well as deeper dives into the great features from slashfilm.com.
You can subscribe to /Film Daily on iTunes, Google Play, Overcast, Spotify and all the popular podcast apps (RSS).
Please feel free to send your feedback, questions, comments and concerns to us at peter@slashfilm.com. Please leave your name and general geographic location in case we mention the e-mail on the air.
Please rate and review the podcast on iTunes, tell your friends and spread the word!
Thanks to Sam Hume for our logo.
Share
|
Download